Bipolar IN Order Outcomes
VS
Recovery Based Outcomes
The Bipolar IN Order Course Open For Summer Enrollment
The Bipolar IN Order Course Open For Summer Enrollment
| Bipolar IN Order Outcomes | VS | Recovery Based Outcomes |
| --- | --- | --- |
Since we launched in 2003 our goal has been to challenge the pervasive attitudes about mental conditions and to help others who suffer from bipolar and depression achieve better results. Through our efforts we have positioned ourselves as a trustworthy source for those who live with the condition, their family and friends, and their doctors and therapists. In fact, we are the third leading source of information about Bipolar on Facebook. We get questioned sometimes about our results. And we get it! When most have not yet produced, nor achieved the same results themselves they assume we are a hoax.
Yet the results speak for themselves! Read below...
There are many scientific studies out there that prove the effectiveness of specific tools for bipolar, most of which are funded by pharmaceutical companies. Please don't get us wrong: we have no issue with the use of tools such as medicine, nutrition, natural remedies, alternative medicine, meditation, yoga, therapy, marijuana etc, etc... as a way of lowering the intensity of mania or depression. We do not seek to put down any tools that may help. And although tools seem like a very popular subject, our focus is on results and better outcomes. We stand behind the quality of our program. (Having helped over 100,000 students in the past 15 years, we know we must be doing something right.)
Does remission work? Do recovery based outcomes help us? Will changing our diet fix all? Perhaps temporarily. But in the end we must admit that the answer is no. That is the conclusion of the biggest research on bipolar disorder ever conducted by the National Institute Of Mental Health. The research is called STEP-BD and this is what they say:
"According to the researchers, these results indicate that in spite of modern, evidence-based treatment, bipolar disorder remains a highly recurrent, predominantly depressive illness."
In other words, even if remission did end suffering temporarily it will not remove the bipolar symptoms permanently. The Bipolar IN Order Online Program is the only one producing results worth talking about. Which is why we are so passionate about sharing it with the world.
In the spirit of achieving better outcomes, we've decided to show how we're different from Recovery Based Model Outcomes.
| Outcomes | Recovery Based Models | Bipolar IN Order |
| --- | --- | --- |
| Dramatically reduce being overwhelmed by mania and depression. | | |
| End the fear that another episode of mania or depression will ruin your life again. | | |
| Reduce dependance on invasive tools with negative side effects. | | |
| Change difficult relationships into relationships that work. | | |
| Create a life that works DURING episodes. | | |
| Significant Reduction or Elimination of Crisis and Hospitalizations | | |
| Better Functionality in All Environments and in All States | | |
What Better Outcomes For Bipolar Look Like
Meet Becky Papp's story of struggle and success facing bipolar disorder in a short video.
Please Note: This is not a quick fix. It takes time and effort to produce real results and this program will guide and support you all the way.
Decide For Yourself
Sign up below to get access to the full 8 week Bipolar IN Order Summer Course and 15 Supplemental Bonus Courses. Offer valid through July 8th 2018.
-What To Do When Feeling Overwhelmed
-How To Thrive During Travel with Bipolar
-How To Direct The Energy In Mania and Depression
-Wrestling With An Idea
-Alternative Treatment Options
-Meditation
-Crisis Planning
-Acceptance
-Building Your Team
-Creating Relationships That Work
-Challenging Definitions
-The Bipolar IN Order Book Course
-The Depression Advantage Book Course
-Equanimity
-Specific Functionality Assessments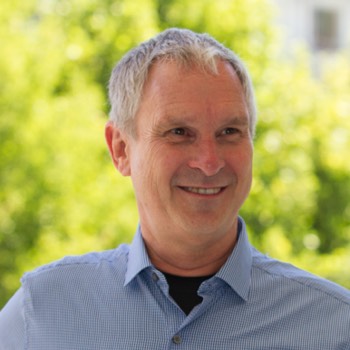 Tom Wootton Creator/Founder
"I created the Bipolar IN Order system in collaboration with fellow sufferers, family members, doctors, and therapists. It began as weekend workshops almost 20 years ago and has now been transferred to an online platform for everyone in the world to take. I know this program will help you thrive with your condition as it already has helped thousands"
SUMMER ENROLLMENT SPECIAL OFFER​
---
---
$24.95 / month
billed once every six months - $50 yearly savings
Cancel anytime after that with no penalty fees