Thank You For Your Purchase!
IMPORTANT! Watch The Video BEFORE Login In To Your Course
​(Scroll down for a receipt of your purchase. Allow 10-15 minutes for the login information to arrive at your e-mail. Also, please be sure to check your spam folder before contacting us if any issues arise.)
JOIN THE PROGRAM THAT HAS HELPED CREATE MEASURABLY BETTER RESULTS IN OVER 10,000 STUDENTS
Are the cycles between mania, depression and remission overwhelming you and keeping you from functioning at your best? Is bipolar still in disorder creating havoc in your intimate and professional relationships?
Are you sick and tired of the lack of functionality during your deep depressive episodes?
You just want the suffering and heaviness to stop and yet in spite of having tried everything you have had no lasting success. Then enroll in the Bipolar Advantage Online Program. Get started on a path to thrive with your condition today!
Tom Wootton started Bipolar Advantage in 2003 because the results being offered for his bipolar condition were unacceptable. What started as small gatherings of local bipolar sufferers grew into an international online program that has helped thousands achieve a better life.
Does remission work? Perhaps temporarily, but in the end we must admit that the answer is no. That is the conclusion of the biggest research on bipolar disorder ever conducted by the National Institute Of Mental Health. The research is called STEP-BD and this is what they say:
"According to the researchers, these results indicate that in spite of modern, evidence-based treatment, bipolar disorder remains a highly recurrent, predominantly depressive illness."
In other words, even if remission did relieve the extreme states temporarily, it will not remove the bipolar symptoms permanently.
The Bipolar Advantage Online Program is the only one producing results worth talking about. Which is why we are so passionate about sharing it with the world.
While other methods focus on trying to create remission (which has been proven to not work), the Bipolar Advantage Online Program's focus is on learning how to thrive DURING manic and depressive episodes.
Those who achieve remission inevitably end up in crisis the next time it happens. Those who learn to thrive never have to worry about their next episode again.
Tom is doing something no one else is really doing. He is turning a serious mental illness on its head and suggesting that by accepting rather than fighting the disorder, people with bipolar can identify and access their strengths and lead lives that are not only satisfying but productive beyond their wildest imaginings... Tom is ahead of the pack. He is staking out new territory and leading the way in showing people with brain-based disorders like bipolar that it is possible to live richly.
30 Day Trial Membership $1
Regular re-ocurring price is $29.95
Offer Ends In...
Sign you up for our trial monthly membership today with no worries. We have a 30 day Satisfaction Guarantee policy and you can cancel at any time without penalty.
The Bipolar Advantage Online Platform Features
Supportive Virtual Community
Worldwide community of students working on getting their Bipolar IN Order. Connect with supportive, encouraging, and inspiring fellow students.
Interactive Weekly Live Meetings
In-depth online video live meetings that expand on the discussions of the 8 step Bipolar IN Order system. Participation is not required and can be anonymous.
In-Depth Online Courses
Online courses include inspiring video lessons, written material, practical exercises and active participation forums to ask questions and sharing insights.
PLEASE NOTE: The live online sessions are not recorded to help protect the privacy and comfort of our students. Students have the option to attend anonymously if they so wish and will also have the option to call in and listen to the meeting.
Easy To Use
Member dashboard helps you find everything you need to access your courses and online activities.
Mobile Device Friendly

Participate in online courses, live meetings, and the virtual community from your computer, tablet, or phone.
Technical Support
Get assistance through our online chat feature at the bottom right hand corner in any page of our website.
Frequently Asked Questions
What is this about?
Bipolar disorder is a cyclical condition. It is different for everyone. Most of us with the condition cycle through periods of mania and depression with periods of remission in between. Bipolar Disorder is when our manic and depressive episodes get the best of us and we can no longer function. Bipolar is IN Order when you are no longer overwhelmed and therefore can function fully DURING manic or depressive episodes. Bipolar Advantage is the only complete and holistic program designed specifically to help you turn bipolar from disorder to IN order.
Are the courses online or in person?
All of our courses are online with weekly live in-person sessions. We do offer One-on-One coaching for those who want guided assistance.
What is required?
A reliable internet connection is required. And if you wish to have the best interactive experience during the live meetings you will need to download and install Zoom by clicking on the link provided for each live session. Zoom is a free software application and the most reliable software for our live chats.
Is this a scam?
No, our program is has existed since 2003. You may read about our graduates here. Our About Us page is a description of the doctors and professionals who have helped shape our program and who support us.
Will this program teach me to cope with my depressive/manic/mixed episodes?
The Bipolar IN Order system will teach you to increase your awareness and your functionality DURING the episodes.
Can I take the courses with my child/wife/husband/parent/partner/significant other?
We encourage any family members to take the course with the student of any age. It is very important for family members to learn how to support their loved ones and the course teaches how. When you sign up for our Bipolar IN Order System you can share your access with family members, your doctor and your therapist.
Can I change my name on the Zoom software to keep my privacy?
Yes, when you sign in to the Zoom meeting you get to choose what other people see including your name as well as whether people see your live video feed or not.
What if I don't want any extra software in my device?
You will also have the option to call in and listen to the live meetings.
Is it possible to change my name on the courses to keep my privacy?
Yes, you may contact us through the chat support button found on the low right hand corner of every page on our website and we will make the change to your account.
What if I miss a live session? Will I be able to watch the recorded meeting?
The live online sessions are not recorded to help protect the privacy and comfort of our students. We offer flexible times to accommodate for worldwide time zones. Because live meetings are not a requirement it is ok if you miss them. If you miss a meeting this week, you can always join us next week.
30 Day Trial Membership $1
Regular re-ocurring price is $29.95
Offer Ends In...
Sign you up for our trial monthly membership today with no worries. We have a 30-day Satisfactions Guarantee policy and you can cancel at any time without penalty.
I created this system in collaboration with thousands of fellow sufferers, family members, doctors, and therapists. It began as weekend workshops almost 20 years ago and has now been transferred to an online platform for everyone in the world to take. Read the comments from a few of our students below by clicking the arrows on the left and right of their pictures.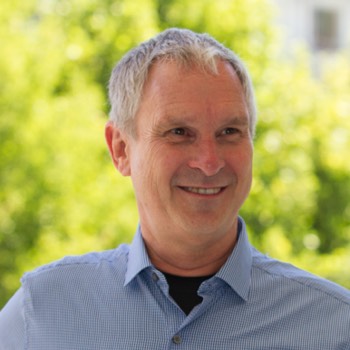 Tom Wootton Creator/Founder